You May Be Experiencing Poor Reception This Week
Scheduled tower maintenance may result in poor reception for some Sun Sounds listeners this week.  It will be completed as quickly as possible.  Thank you for your patience.
Interested in Volunteering for Sun Sounds?
Sun Sounds will hold its next Volunteer Orientation on Monday November 18th, 6pm at the Rio Salado Conference Center. The one-hour oreintation session will give you an overview of all the volunteer opportunities we have at Sun Sounds of Arizona as well as the Division of Public Service which also includes KJZZ, KBAQ, and SPOT 127. Sign up here
VRATE is Coming Up!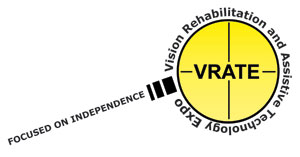 Join Sun Sounds at VRATE 2019 at the Glendale Civic Center Friday November 15th, and Saturday November 16th from 9am-4pm.  This free event is the largest  vision loss resource event in the Southwest. Representatives from service providers, medical professionals, service organzations and consumer product companies will all be under one roof. There will also be speakers and workshops.   Register online at VRATE.org or for more information click here.