IAAIS Visits Sun Sounds
Sun Sounds of Arizona was host of the annual conference of the International Association of Audio Information Services (IAAIS), the group that supports reading services, like Sun Sounds. Days of workshops were capped off with a tour of Sun Sounds.
Members of the IAAIS from across the country gathered to tour our studios, look at our equipment, and get ideas to bring back to their own stations.
Sun Sounds also took home two Honorable Mention programming awards at the Annual Awards dinner for The Space Program interview with Jim Lovell by Rich Kirchner in the Interview Category and Bigler's World by Jim Bigler in the Magazine Digest Category.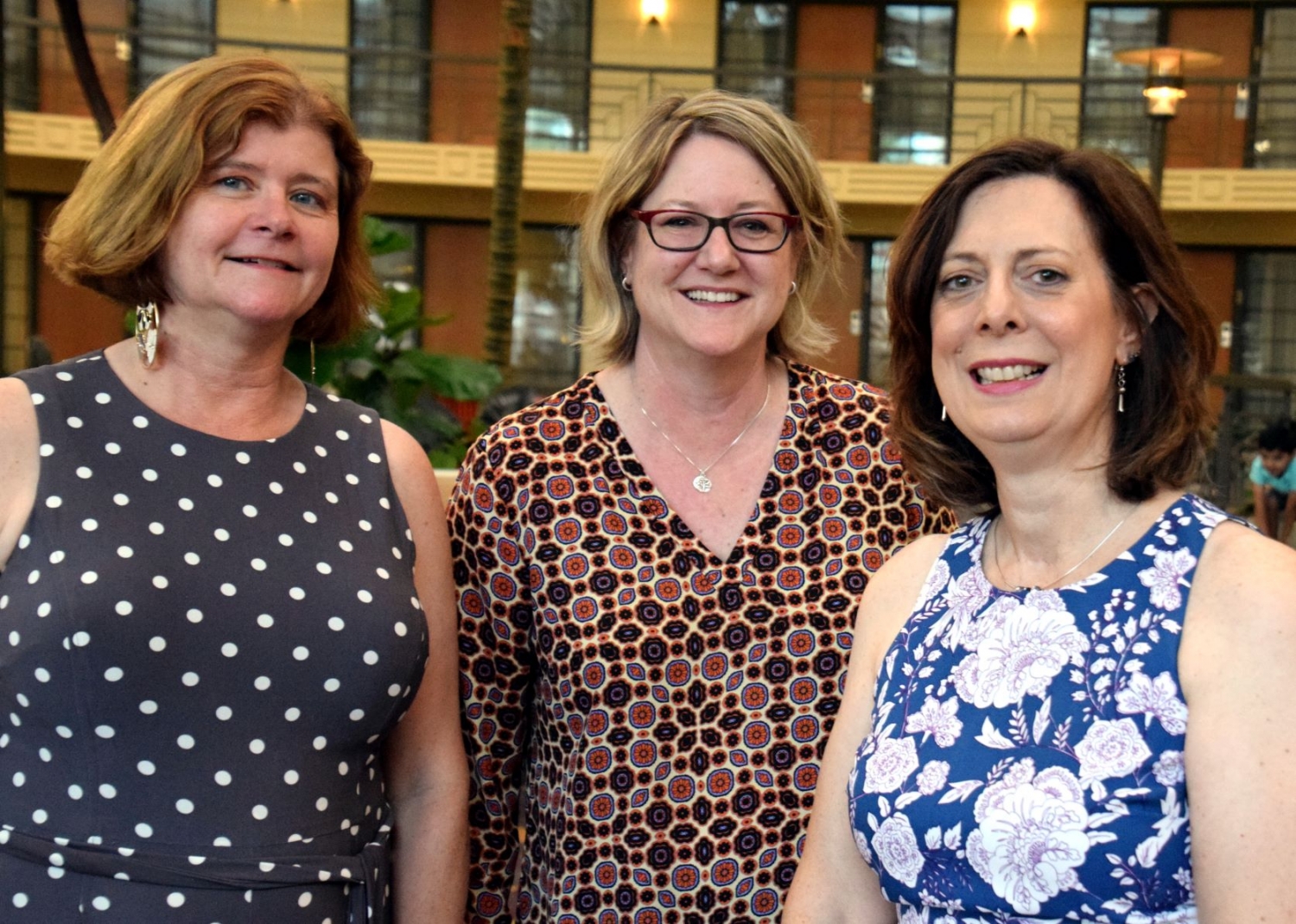 Getting Ready for the awards banquet: left to right, Lori Kessinger, Kansas Audio Reader, Lawrence, Kansas, Sun Sounds Volunteer Diane Salisbury, Sun Sounds Director, Andrea Pasquale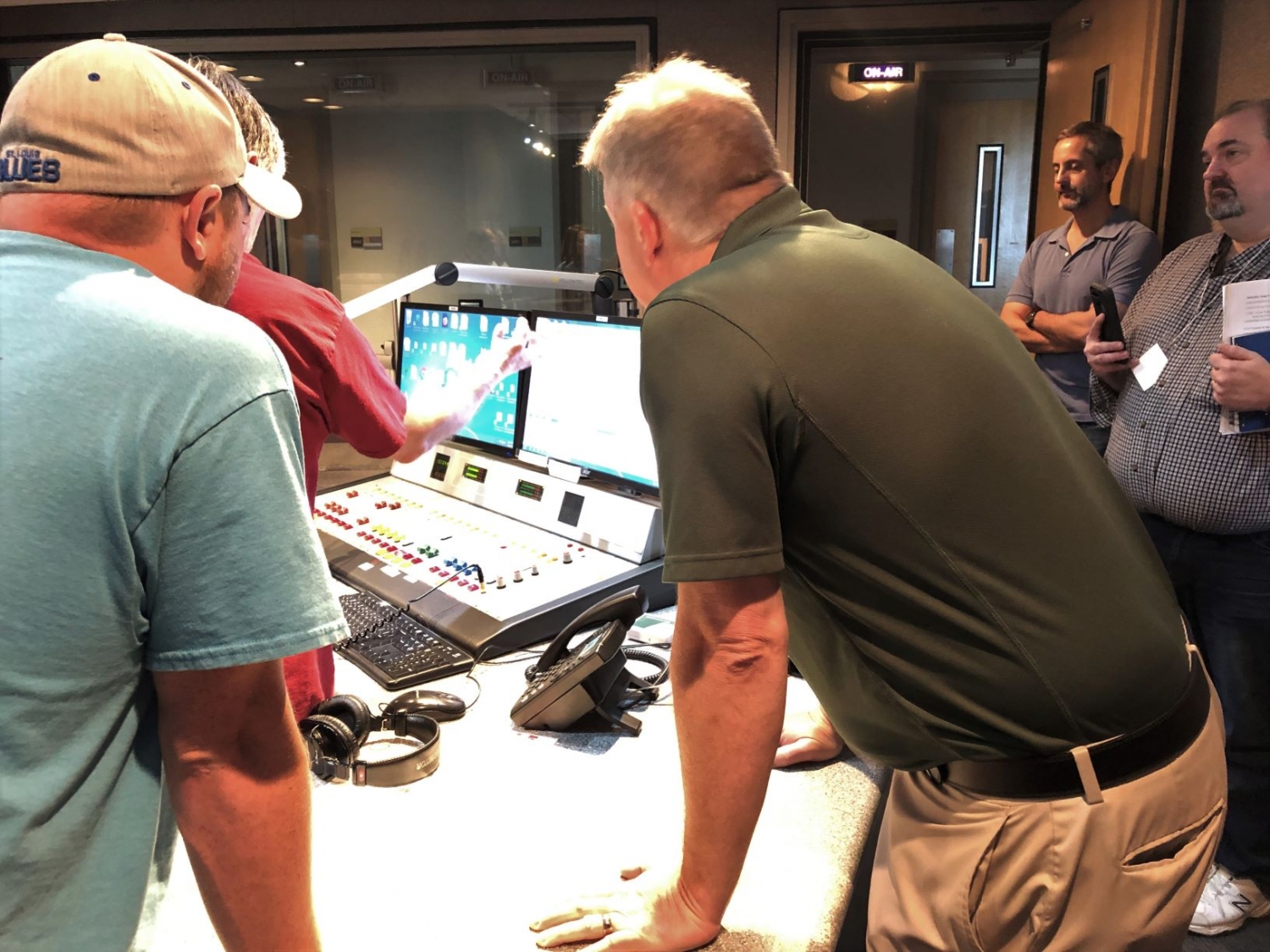 Members of the IAAIS tour the Sun Sounds Master Control room.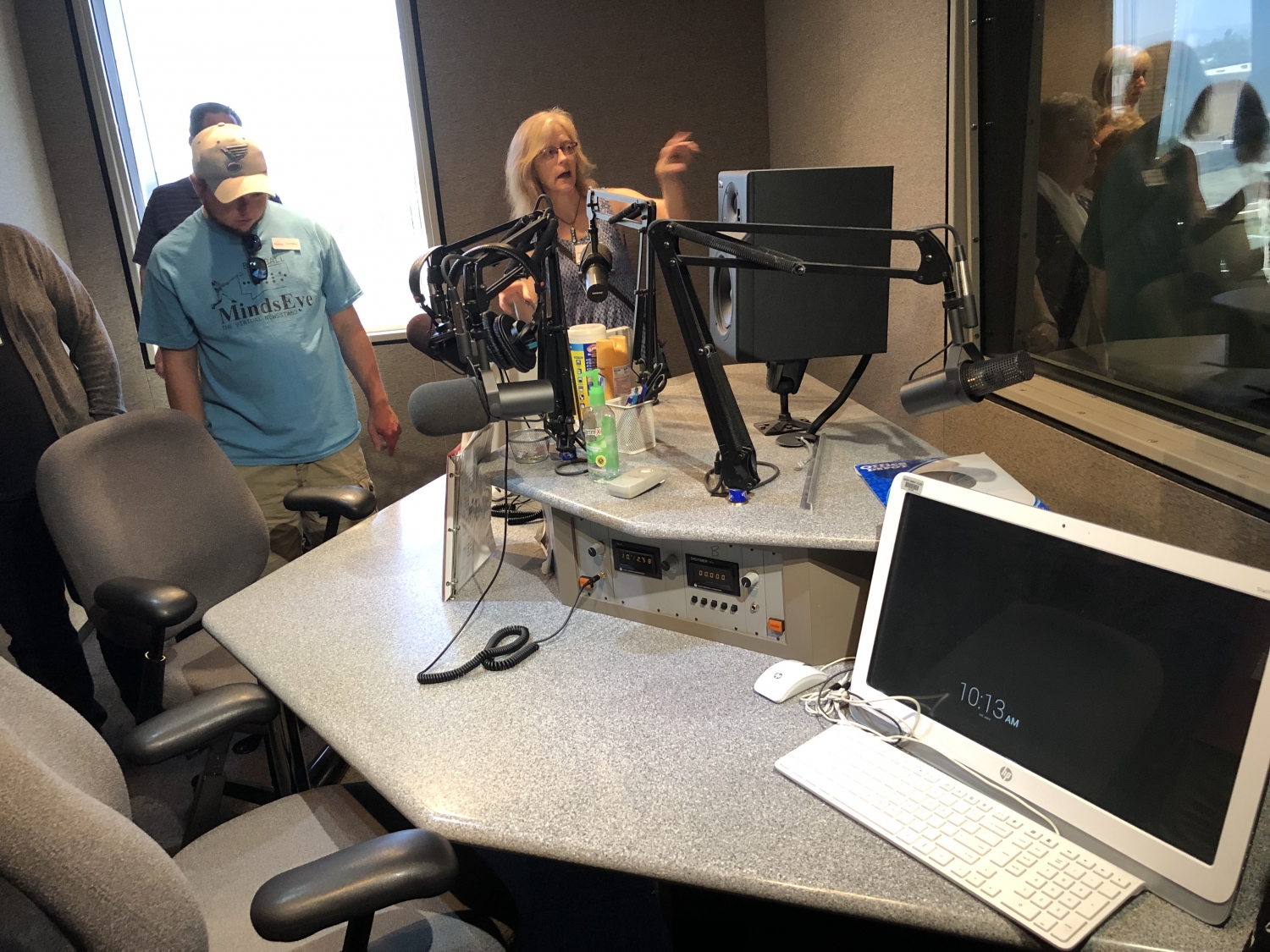 Sun Sounds Volunteer Laura Horochowski shows the on-air studio to Tom Williams from Mind's Eye in Belleville, Illinois
Thank you to the Sun Lakes Breakfast Lions Club!
Members of the Sun Lakes Breakfast Club stopped by Sun Sounds for a tour and to present a donation from their club.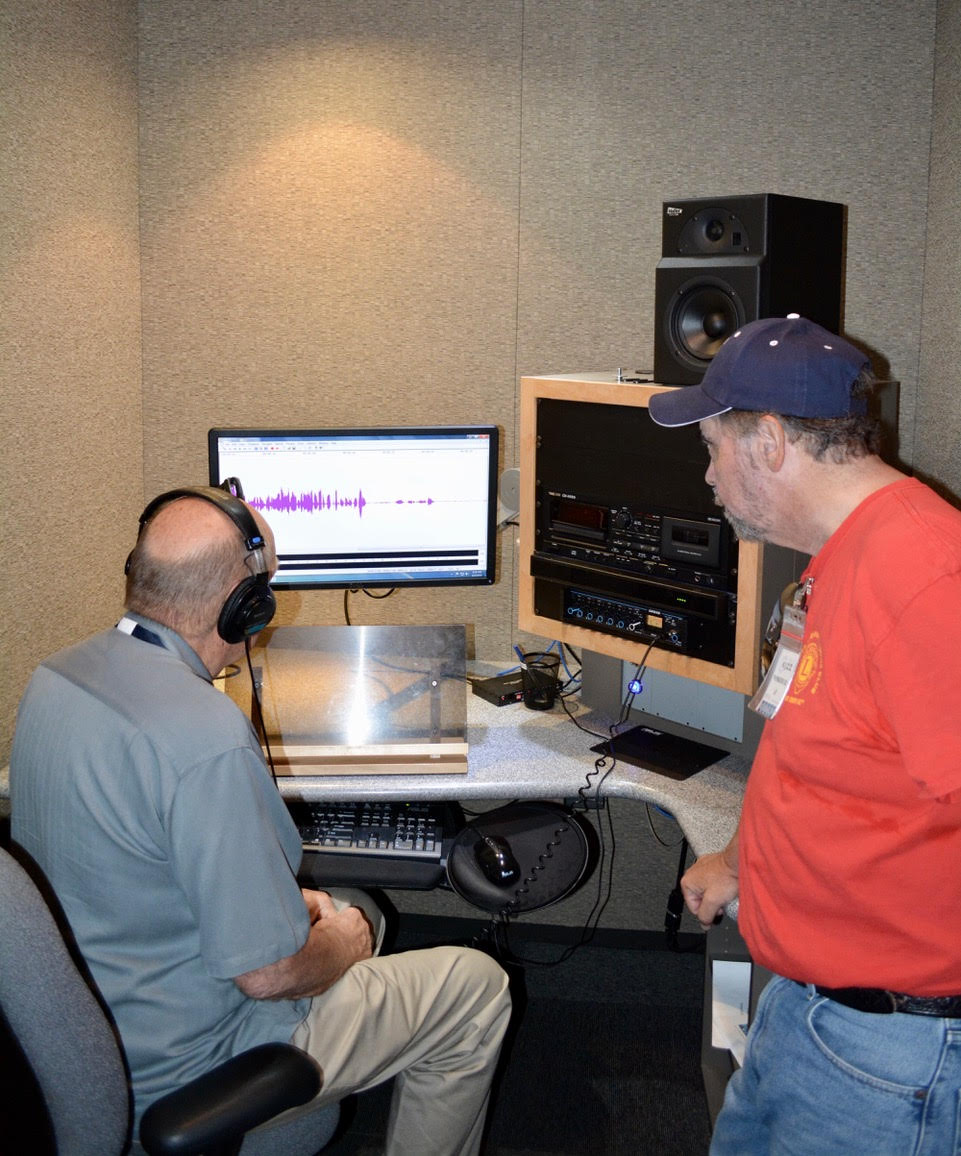 Volunteer Mike Ameigh shows Lion Rich Iovino how to record a program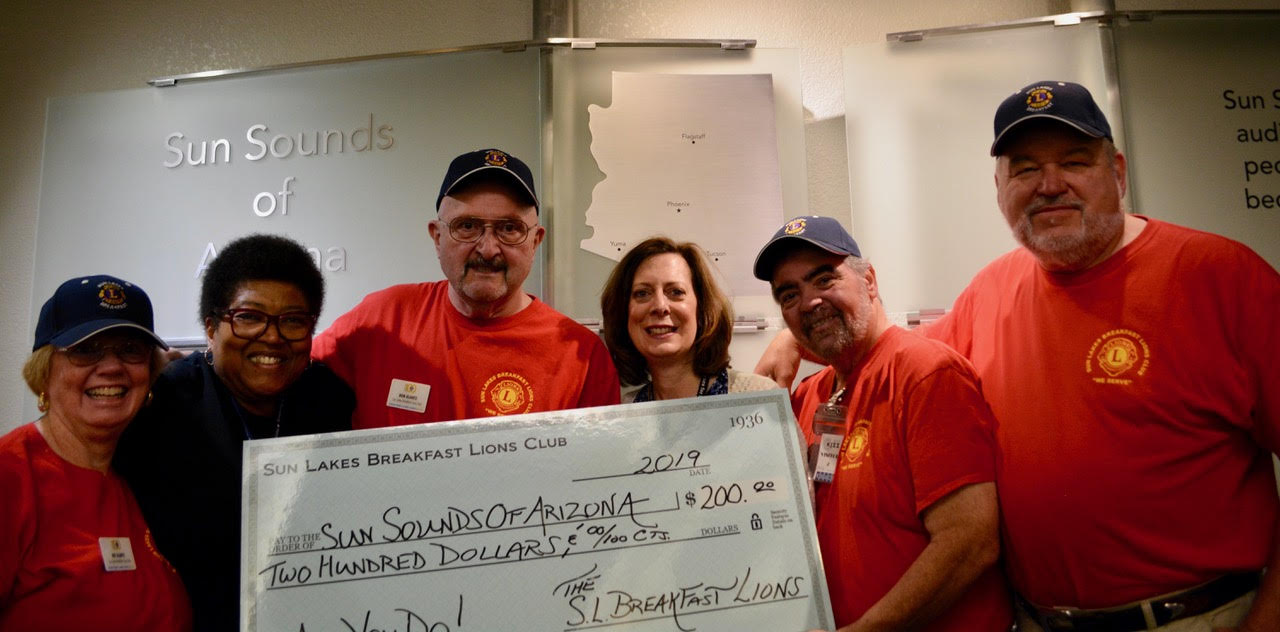 Check presentation with Lions L-R Lion Kay Glantz, Sun Sounds Outreach Coordinator, Mares Wright, Lion Bob Glantz, Sun Sounds Director Andrea Pasquale, Lion Rich Iovino & Lion Brian Curry.