Sun Sounds Interview accepted into the The United States Holocaust Memorial Museum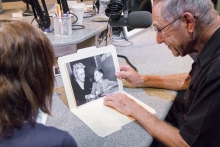 The United States Holocaust Memorial Museum (USHMM) has accepted an interview conducted by Sun Sounds' volunteer Judy Bartelstone with child Holocaust survivor, Dr. Michael Markson, for their archives. Dr. Markson's memories aired November 15,...
Connie Awarded the Lion's Highest Honor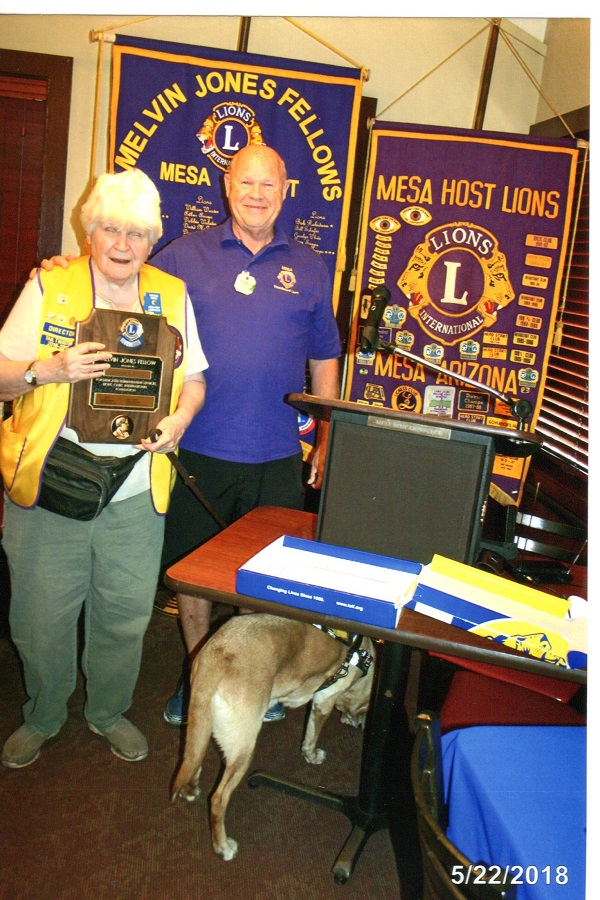 Congratulations to Connie Ryan of Sun Sounds.  As a member of the Mesa Host Lions Club she was surprised with the highest Lions award, The Melvin Jones Fellow, For dedication humanitarian services, Lion Clubs International Foundation. Melvin Jones was the Founder of Lions Club International in 1917.  He was born in Fort Thomas Arizona where the Melvin Jones Lion International Memorial is located. Connie was presented the award by Past Council Chair, Lion Jim Sterenberg
Congratulations to Dick & Judy Lovins- Still Crazy After All These Years
Congratulations to volunteers Dick and Judy Lovins on their 60 year anniversary.  They celebrated with an anniversary breakfast for family and friends and danced to their special song, "All The Way" by Frank Sinatra.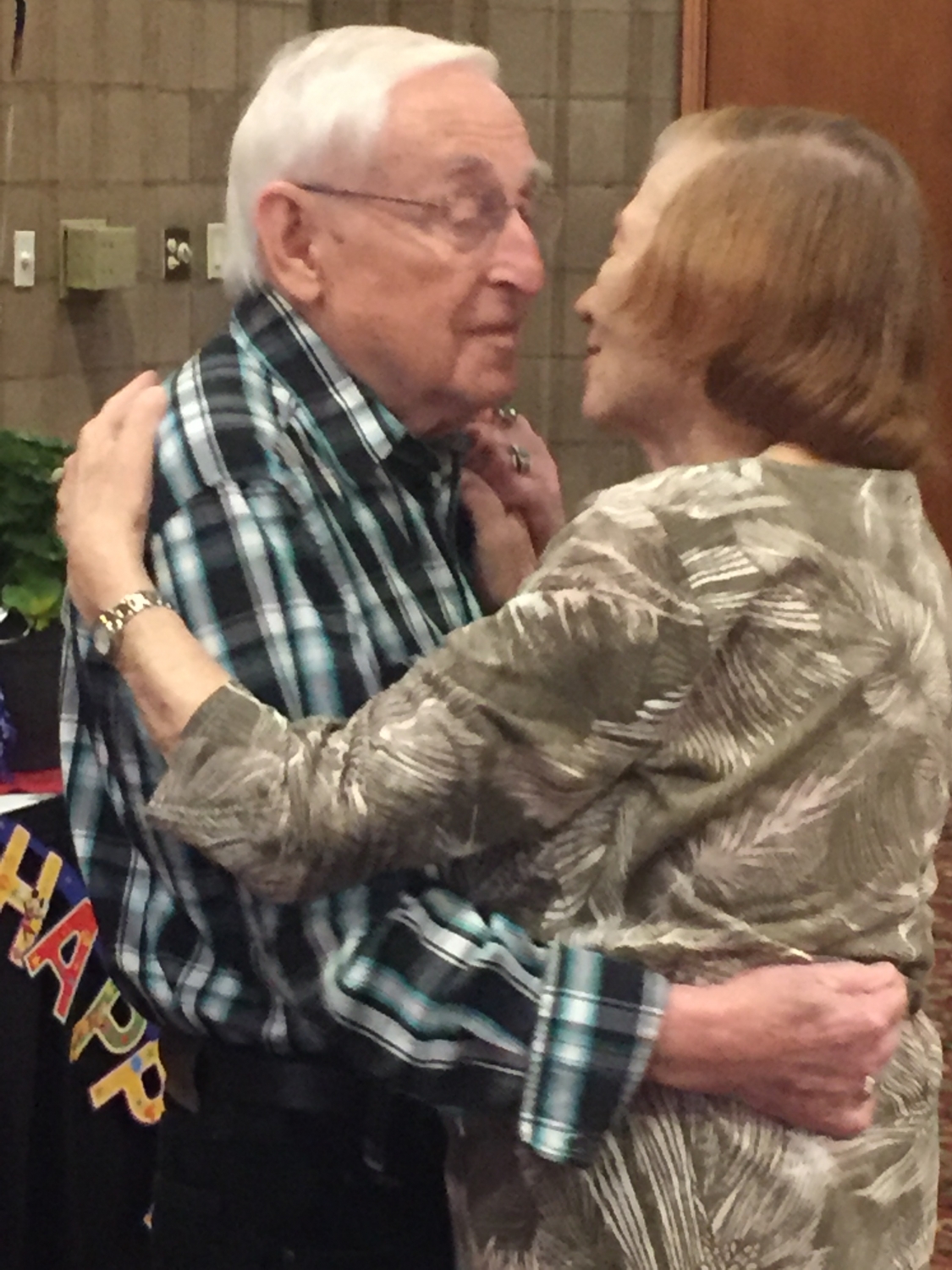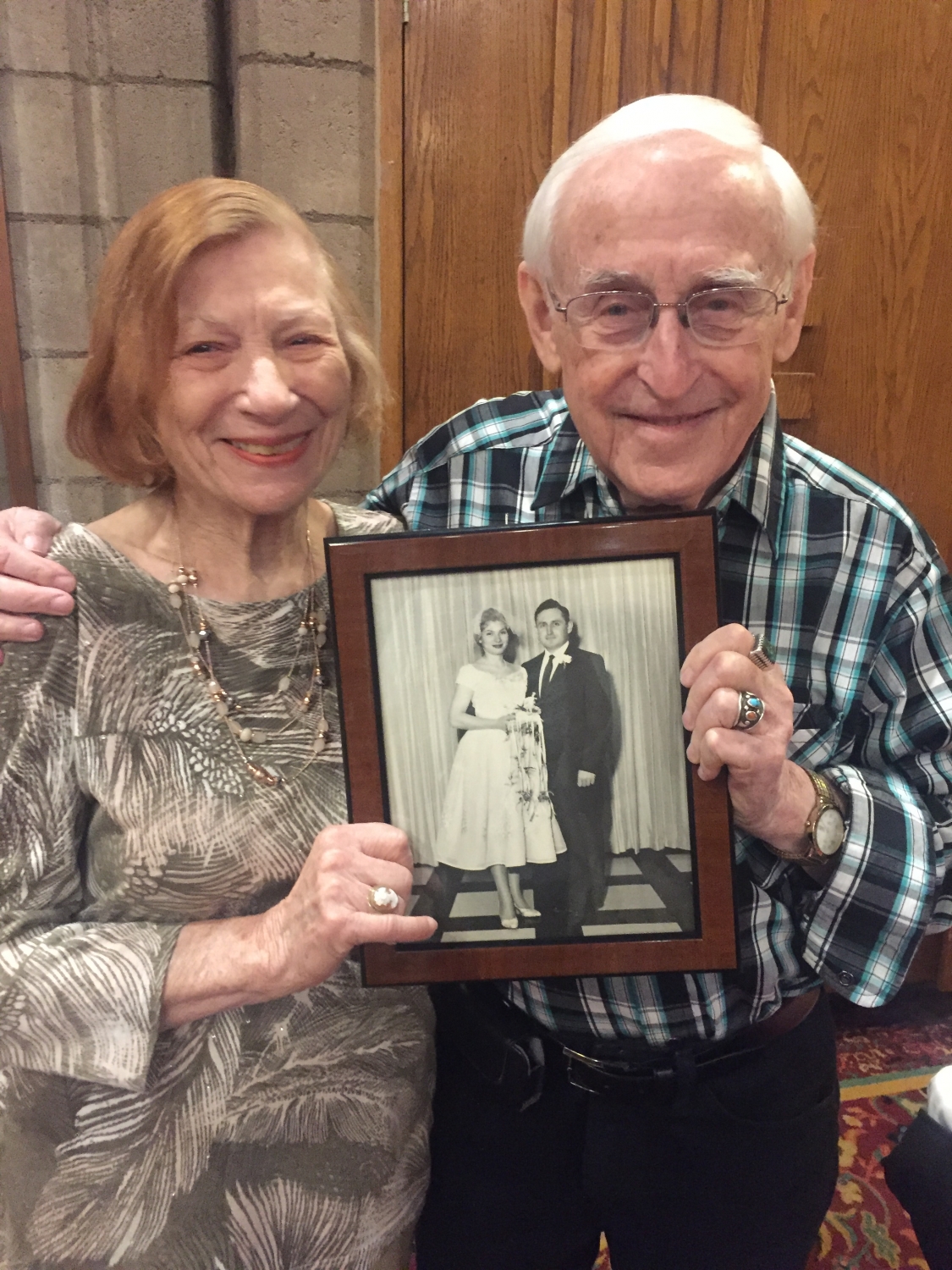 What is their secret for such a long marriage?  They both agreed it is "respect".  Dick is a reader of the Thursday Wall Street Journal, The Historian and See For Yourself.  Judy comes in to Sun Sounds to help with mailings.  Here is to many more!
Here is the link to the article in the Ahwatukee Foothills News: http://www.ahwatukee.com/community_focus/article_759928d4-5eab-11e8-b7c6...